So yesterday Greece played their crucial match against Russia, and in order to stay in the competition they HAD to win this game!
Well the good news is that Greece won, yeahhhh!!! Again, the second half was the strongest (I'm telling you, during half time they get a whipping from their mothers and yiayias in the changing rooms...) and we got a goal in 2 mins after the second half - yehhh Karagounis!

My favourite part was watching them celebrating at the end! It was amazing to see everyone so proud and happy, but I did have to laugh that they were celebrating as if they had won the whole competition! I love that though, and can only look forward to what it is going to be like if we win the whole contest!!!!
Even though our supporter section in the crowd was small, it still dominated!
Come on boys, take it to the next round and show Europe how amazing Greeks really are!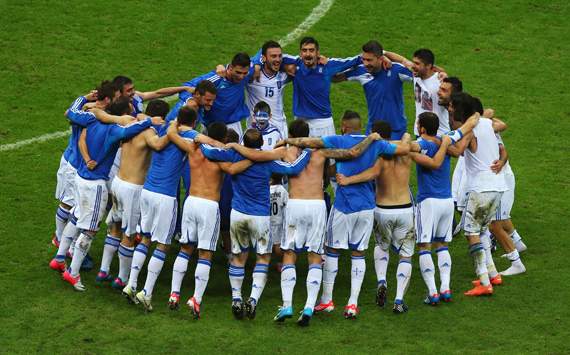 P.S. I bet this perked up all the Greek dads today, happy fathers day papakia!